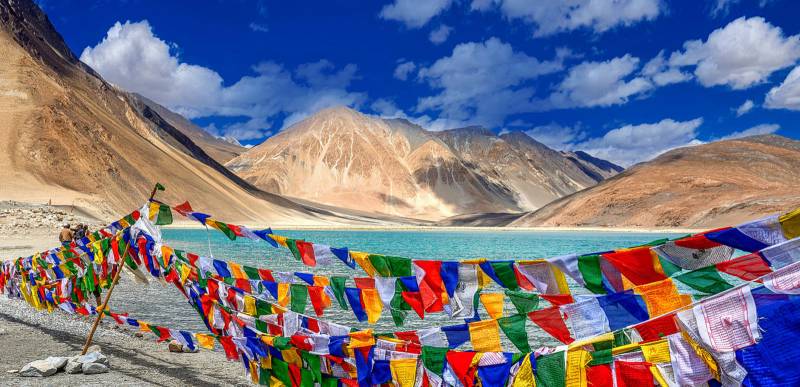 Srinagar to Leh bike trips are mostly attracted by the picturesque Himalayan valleys. True bikers just cannot ignore the non-stop calls from the heaven on earth and to drive through the mind-blowing valleys out there on the way to reach Leh. Reaching Ladakh is a dream come true! Your eyes will get stunned by staring at the palette of colours spread by the brown rolling peaks there.

Journey at a glance –
Your road trip begins at Srinagar via the Leh highway. The beauty runs through the breathtaking valleys of Kashmir and picturesque towns of Drass and Sonamarg. The specialty of Srinagar Leh road route is though it is longer than Manali Leh road route but it never lets you go away from the civilization.

But when it comes to difficulty, thrill and adventure, this route competes equally with the Manali Leh route. To summarize with, Srinagar – Leh road tour is a journey through the snow-laded mountain peaks, rising peaks, rocky landscape and dangerous routes. Because, you need to drive through some severely broken stretches, narrow sheer ascents, water streams and most of all you need to climb three high elevation passes.

Distance – Srinagar to Leh:
By roadways, you need to drive approximately 434 km to reach Leh from Srinagar. Two road routes are there for reaching Leh, one from Manali and another one from Srinagar. From Srinagar, you need to drive through NH – 1D.

Road Map - Srinagar to Leh:

1. Srinagar – Sonmarg – Zozi La – Drass – Kargil – Mulbek – Lamayaru – Saspol – Leh
• It is around 85 kms journey from Srinagar to Sonamarg
• Another 62 km drive from Sonamarg to Drass via the Zozi La Pass
• From Drass, it is 58 kms drive to Kargil
• Kargil to Mulbek to Lamayuru is a 110 kms drive. From Lamayuru, Leh is approximately 125 kms away.

2. Srinagar – Sonmarg – Zozi La – Drass – Kargil – Batalik – Dah – Leh
The route and distance calculation is similar till Kargil with the above route. From Kargil to Batalik, it is 53 kms journey. Then reach Leh from Batalik via Dah but you need to collect an inner line permit for travelling through this route.

What is an Inner line permit?
It shows the rules set by the Ladakh tourism. You can easily get you permit by showing attested photocopies and valid ID proof showing your Indian citizenship.
Mode of transportations – Srinagar to Leh:
• Private cars / bikes – if you are planning to travel with aprivate car or bike consider the maintenance ad petrol charges.

• JKSRTC bus – Srinagar to Leh bus services run at 8 AM. They halt at Kargil for a night. Then reach Leh on the next day.
Pacify your adrenaline rush through some well curated Ladakh tour packages from Srinagar.

Places to see on the way from Srinagar to Leh Ladakh:
• Dal Lake
• Sonmarg
• Drass Valley
• Kargil
• Mulbekh
• Lamayuru
• Leh
• Magnetic hill of Ladakh

Major attractions of Leh –
• Royal Palace
• Pangong Lake
• Alchi Monastery
• Khardung La
• Nubra Valley
• Pattharsahib Gurudwara
• Diskit Monastery
• Shanti Stupa
• Hemis Monastery
• Tso Moriri

So, plan your trip well especially if you are going on your own. Rather booking Ladakh tour packages from Srinagar is a safe and comfortable option.